How To Remove Ink Stains From Leather Journals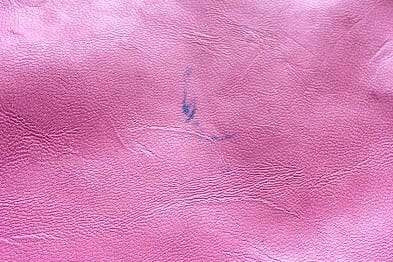 If you own a handmade leather journal, or anything made from leather for that matter, you know how important it is to keep it clean. After all, genuine handmade leather products don't come cheap. Which is why when you suddenly find a pen ink stain on your precious leather journal, leather tote handbag or leather wallet, you might panic. But rest assure, you haven't spoiled your leather goods! This is a beautiful quality about leather products. With the right care and attention, they can withstand a lot of mishaps. We're going to show you how to remove pen ink.
With this in mind, you're probably already really careful about how you take care of your leather journal and where you put it. Unfortunately, sometimes life's little mishaps happen and you end up with an accidental ink stain from your favorite pen. For example, it's easy enough for anyone to accidently drip some ink on their leather desk protector pad. Don't panic. Thankfully it's possible to remove an unsightly ink stain from a leather journal without ruining the leather. Here's the steps to work through in order to remove an ink stain from a leather journal. 
1. Spot Test
The first thing you need to do before removing ink from your leather purse, journal or other leather item, as with any finished type of leather, is try a small spot test. That means you take whatever solution you plan to use (which we'll discuss below) and you use it in a small area that won't be noticeable if something happens. After all, some types of leather may react badly to certain chemicals or solutions. You don't want to ruin your entire journal just because of a little bit of ink.
2. Soap-Based Cleaner
Next up, you're going to need a soap-based cleaner. A soap-based cleaner is going to be gentler than a solvent-based one, so make sure you've read the product ingredient list carefully. If it is solvent-based, it should say so somewhere on the packaging. Avoid that for now. You want something much gentler and all you want to do is wet a cloth with the cleaner and then rub it gently over the stain.
3. Ink Stick
You'll need an ink stick that's specifically intended to be used with leather. These can be a little expensive, but they could definitely be worth it if you're able to get the stain out without having to go to a professional for assistance.
4. Saddle Soap
If the previous options don't work, it's time to try some saddle soap. Though traditionally used with saddles, this type of soap is good for any type of leather and actually helps to protect and preserve the material. If you want to keep your leather journal in great shape, this is a great thing to use before it gets stained, but it can still do some good if you happen to get a stain too.
5. Leather Cleaner and Conditioner
Finally, you can try a leather cleaner and conditioner. Use a non-abrasive cloth to help rub in the products so you don't have to worry about scratching the leather or causing other damage that could come from something too rough. Once again, these products can be great for protecting and preserving your leather journal, but also may be able to help with stains or damage done after the fact.
Of course, as with anything, there are plenty of options out there that you can try that people have reported different levels of success with. We'll list some of these alternative top options below. If you don't get the desired result using the steps we've already mentioned, you may want to give them a try (or take your leather to a professional cleaner and see what they can do). Here's our tips on how to condition leather.
Other Options
Hairspray - Spray a generous amount of hairspray onto a cotton swab and then rub it right over the stain. You'll need to condition the leather immediately after so it doesn't get dried out but the spray may help to remove the stain (may take a few tries to get all of it).
Rubbing Alcohol - Just like above you'll want to put a generous amount on a cotton swab and rub it over the stain. Make sure that you use a conditioning and cleaning product immediately after because you will dry out the leather. This may take a few tries to get out as well.
Magic Eraser - If you've ever used one of these, you know how great they can be and they can definitely remove just about anything. Still, you'll want to use conditioner immediately after to make sure you protect the leather from any leftover chemical or drying agent.
Nail Polish Remover - Make sure you get the non-acetone one (the kind that's used for people with fake nails) and apply to a cotton swab and then gently rub over the stain. You may need to apply it more than once to pull the entire stain out and you'll definitely need conditioner after because this stuff will dry out your leather.
---
Leave a comment
Comments will be approved before showing up.
---
Also in Blog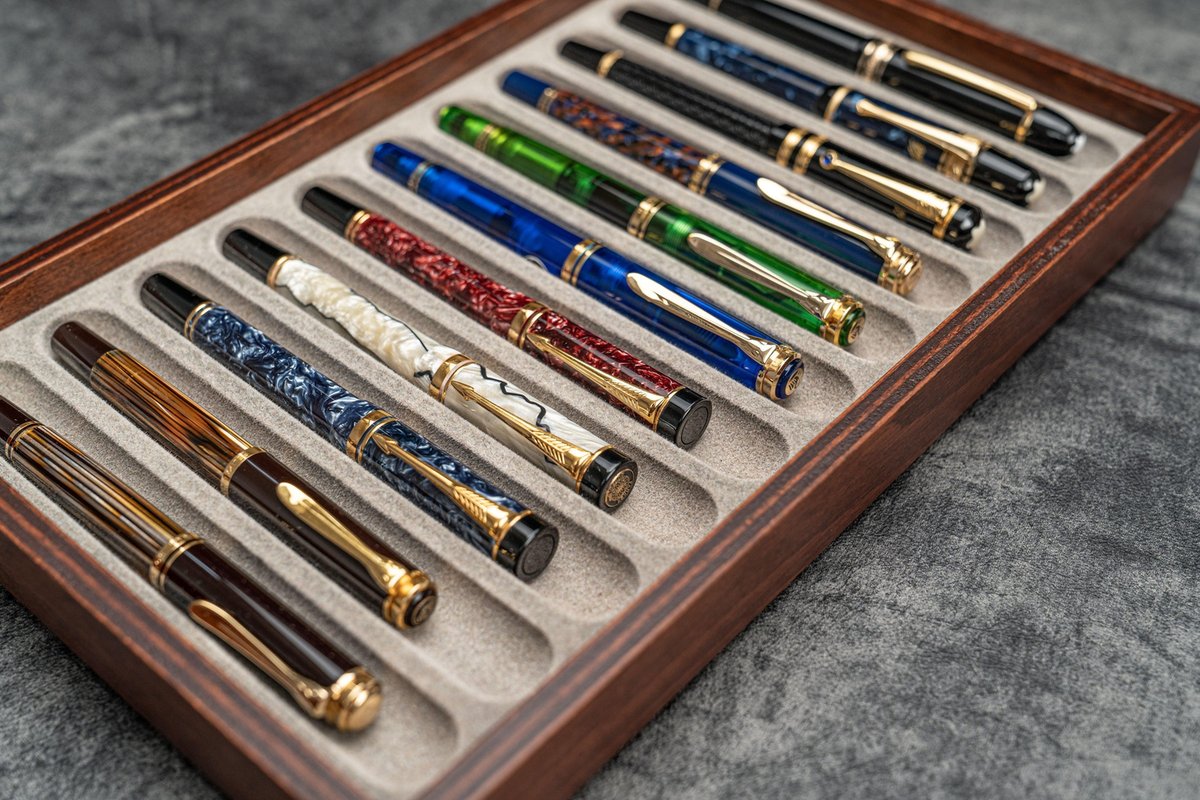 It's a specialty of our company and one of our most important signatures to make beautiful leather and wooden cases for all your needs.
In fact, we have nearly twenty ways for you to make sure your pen is carefully carried and stored for every personality and style.
Here are the 6 best Japanese Notebooks I gave a whirl that gave me hope for a happy future for myself and my pens.