Is Crazy Horse Leather for You? Everything You Need to Know
Is Crazy Horse Leather for You? Everything You Need to Know
Did you know that any product made of crazy horse leather can last for more than 20 years?
In addition to its longevity, the product becomes more beautiful with time. The reason for this is simple — crazy horse leather is full-grain leather.
Full-grain leather is the highest quality leather in the world. It is popularly known for its toughness and durability. It is no surprise it is used to make horse saddles.
A saddle needs to be tough and strong so as not to break, notwithstanding the strength of the horse. This is why crazy horse leather is the traditionally used leather for this.
What is Crazy Horse Leather?
Crazy horse leather is full-grain leather that gets better and more beautiful with time and usage. Rather than wear out, a crazy horse leather develops a patina.
The leather is made from an entire cowhide. Apart from the hair, nothing else is removed. You can easily tell the history of the cow from which it is made by the spots and marks on it.
Crazy horse leather is not from horse leather as the name might imply. It is called 'crazy horse leather' because it is used for horse saddles. The word 'crazy' signifies its toughness as it can hold a horse no matter how strong it is.
How is Crazy Horse Leather Made?
To make crazy horse leather, the entire cowhide skin is used. Nothing is to be removed from it except the hair. A thick layer of a special kind of wax is then applied to the surface of the cowhide after it's been smoothed and polished.
The wax works on the fiber of the leather to give it some special effects in tone, shape, and appearance. The wax also makes it resistant to liquid, thereby improving its durability.
How to Care for Your Crazy Horse Leather
1. Clean immediately
When your crazy horse leather gets stained, use a lightly damp cloth to clean the stain. If it gets wet, use a dry cloth to clean the moisture gently.
It helps if you clean immediately as you don't want the stain to stay long on it and turn permanent. When water stays long on it, it can leave a stain.
2. Don't use chemical-based cleaners
What sets crazy horse leather apart is the special wax applied to it. This wax is a natural substance that works on the fiber of the leather. If you feel the need to remove a stain, chemical-based cleaners can weaken the wax and damage the leather. Instead, use a soft cloth, warm water, and mild hand soap to remove the stain.
3. Use leather creams or conditioners
As much as the marks and scratches on a crazy horse leather tell both the history of the leather and its use, not everyone likes them. If you want to make your crazy horse leather look as good as new, apply a leather balm or conditioner to it.
To be sure you're doing it right, you should learn how to condition your leather.
The Crazy Horse Leather for You
The highest quality leather bags, shoes, wallets, and belts are made of crazy horse leather. It is the most expensive leather in the market as it is hand-made and not processed with chemicals. If used with care, a crazy horse leather product will still be strong and firm, even after 20 years.
---
6 Responses
Leave a comment
Comments will be approved before showing up.
---
Also in Blog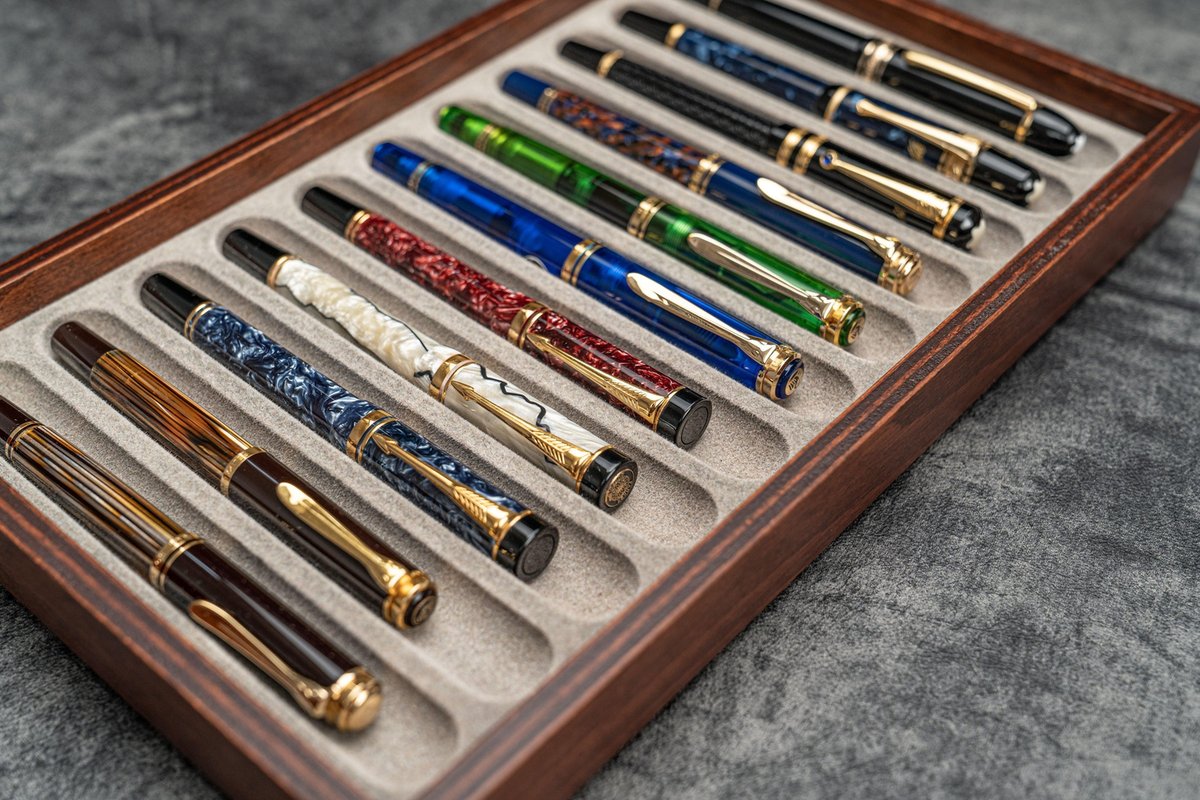 It's a specialty of our company and one of our most important signatures to make beautiful leather and wooden cases for all your needs.
In fact, we have nearly twenty ways for you to make sure your pen is carefully carried and stored for every personality and style.
Here are the 6 best Japanese Notebooks I gave a whirl that gave me hope for a happy future for myself and my pens.
Have you been on the hunt for the perfect fountain pen paper? 
As I have become more and more enamored with the art of the analog, I have found myself in search of the perfect blank page, and for me the answer to that search is 
Tomoe River paper
.