How To Burnish Brass Pens?
There is something charming about the aged, antique look of brass. This is why, in true Galen Leather fashion, we created our Brass Collection of brass rulers, measuring tapes, paper clips, letter openers and more. We love antiques and we love the handcraft nature of these fine tools.
It's important to take care of your brass tools though, to avoid unsightly oxidizing and aging. The occasional touch up can keep it from clouding and create that coveted shiny finish. In this video, we show you to burnish and polish brass pens and other object using one simple tool - steel wool. That's right, no risky chemicals needed!
---
Leave a comment
Comments will be approved before showing up.
---
Also in Blog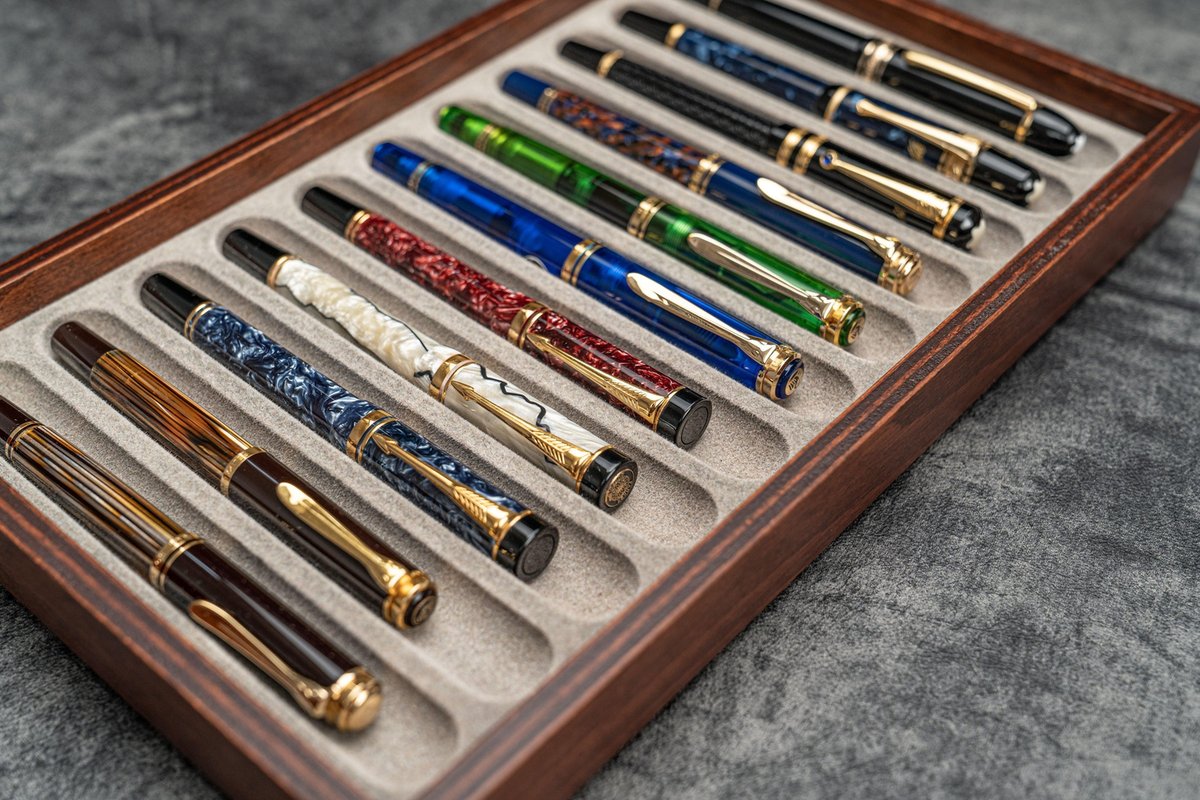 It's a specialty of our company and one of our most important signatures to make beautiful leather and wooden cases for all your needs.
In fact, we have nearly twenty ways for you to make sure your pen is carefully carried and stored for every personality and style.
Here are the 6 best Japanese Notebooks I gave a whirl that gave me hope for a happy future for myself and my pens.
Have you been on the hunt for the perfect fountain pen paper? 
As I have become more and more enamored with the art of the analog, I have found myself in search of the perfect blank page, and for me the answer to that search is 
Tomoe River paper
.