The Ultimate Guide To Hobonichi Planners & Covers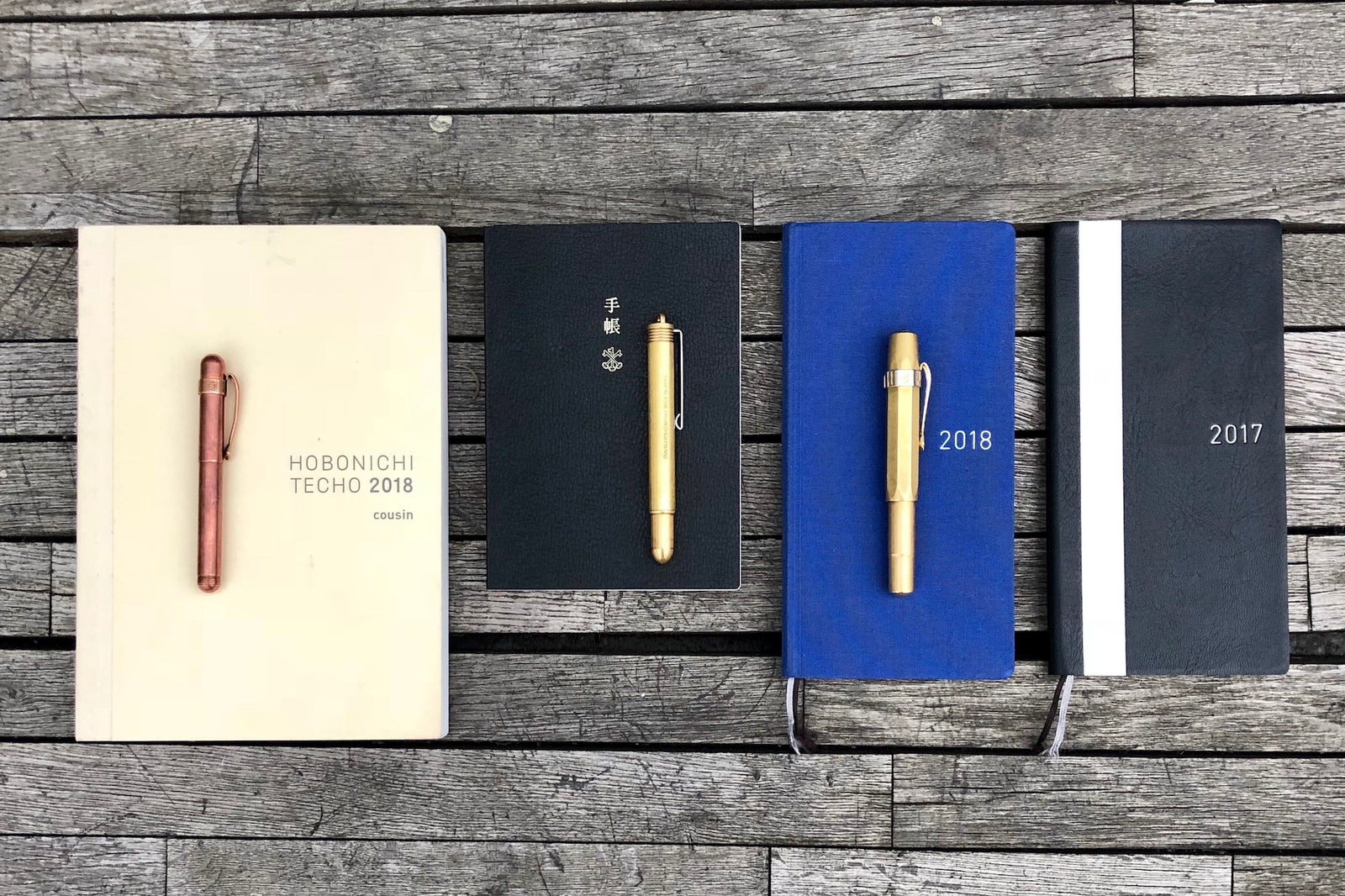 Every September, as fall sets in on my side of the world (to those of you just starting your summers, I envy you). I, along with many other like-minded, analogue aficionados, get that familiar tinge of excitement. We can feel it in our bones. Planner season is on the horizon.
Finding The Perfect Planner
Self-proclaimed planner addicts often don't seek just one planner, but several, utilizing different formats and sizes for personal, professional and leisure planning. For many, it has become an endless pursuit to find and acquire the perfect system, the perfect size, the perfect, well, everything to make our planning efficient, enjoyable and for some, a work of art.

From my early years of planning until now, I have tried, failed at and re-tried many systems in all shapes and sizes, all papers, and dare I say it, one moment of insanity when I tried using my phone. There was also a trip to Japan in October of 2010 where I encountered a department store floor entirely set with planners. Seemingly, this was heaven, but it resulted in my having dozens of planners meant to be gifts that I ended up using and half-using. Lesson learned.
Enter The Hobonichi Planner
I've learned a lot over the years about my own, and other planner lovers' preferences, so I offer this first article to you as a start to the new year of planning. To commence this year's quest for perfection, I will begin with what I think is one of the most tried and true, most thoughtful and most flexible of the systems offered: The Hobonichi.

As a starting point and for those of you who have not encountered it before, Hobonichi means "almost every day" but I can assure you, this is a system that you will want to incorporate into all of your days. It is as useful as it is pleasurable.

Think of this blog entry as a guide to Hobonichi. My aim is to tell you as much as I can to help you choose the best Hobonichi(s) for your use in 2020.

To keep things as informative and simple as possible, I have decided to share the top reasons why Hobonichi might be the right choice for you.
1. Heritage
Hobonichi continues to extend its line every year, but it has a rich history worth noting. Buying a Hobonichi journal comes with 18 years of history spent perfecting the perfect planner, with lots of trial and errors behind them.
What started as a passion project by a group of designers in Japan, has become a revered brand worldwide. In 2002, Hobonichi designed a planner that they might want to use themselves. They called it a Life Book because they wanted their users to understand that their planner was meant to provide versatility and freedom to accommodate every user's unique personality and lifestyle.
There is something to be said for a brand that has evolved over many years, and with each, has made improvements based on direct user feedback and their ability to produce new options.

When Hobonichi introduced their Techo (the term literally means "planner") in 2002, they offered it in an A6 format and in Japanese, only. Even so, they sold 12,000 units, so I suspect they knew they were on to something.

It is almost incalculable to chart the rise of popularity in the system from 2002-2009, when sales grew to 280,000 planners worldwide. This was also the year that Hobonichi introduced the Cousin, an A5 format which included a weekly calendar along with the monthly calendars found in the A6 Hobonichi Techo.

Two years later, the Hobonichi Weeks was introduced. This slimmer format, with weekly spreads, rather than the daily spreads found in its companions, gave clients three formats to choose from, and over  400,000 books sold.

In 2013, Hobonichi produced its first English edition in its original A6 Techo size bringing the system to a larger audience worldwide.

Since then, and through lots of feedback from their most fervent users, Hobonichi has produced the Avec, (the same A5 format as the Cousin, split into two six-month books,) allowing for a lighter everyday carry and the 5 Year Techo, offered in both A6 and A5 predominately used as a system for memory keeping.
Hobonichi 5 Years Diary A6
Hobonichi 5 Years Diary A6

This November, Hobonichi will offer its first day-free versions, in both A6 and A5 formats perfect for those who find they need less pages for daily use or additional pages. The Hobonichi 2020 books will have a similar number of pages as the Avec and will only include dated monthly pages.
This will be as flexible as a planner system can be, and following 850,000 units in sales for 2019, it might just be the thing to put Hobonichi past the million-unit mark.

There is great comfort in knowing that there are people all over the world who find joy in a Hobonichi planner system. It means that it is more than likely here to stay, and many, including myself, rejoice for that.
2. Versatility
There are many formats in the Hobonichi line-up, lending itself to all of your preferences and needs.
Some questions to ask yourself when deciding which is right for you:
What will you use it for?
Do you need it to be portable and what do you plan to carry it in?
How large is your handwriting?
How much do you need to write down?
Hobonichi has an answer to each of these. I suggest taking some notes to answer these questions before shopping for your Hobonichi. You want to make sure you have just what you need when the clock strikes midnight on January 1, 2020!

To review, there are three sizes, A6, A5 and a slim book meant to be carried in one's pocket or handbag.
Hobonichi Cousin A5
Hobonichi Techo A5

There are also three ways to plan: Daily, Weekly and Monthly. Each format includes three years-worth of yearly planning calendars, as well.

The A6 planners come in Japanese, English and Chinese. They have the Yearly, Monthly and Daily calendar pages included. If you want to add a Weekly calendar to these systems, Hobonichi sells a dated Weekly booklet separately on their site 1101.com.

The A5 planners in Cousin and Avec formats are available in Japanese, only, and contain Yearly, Monthly, Weekly and Daily calendar pages.

The Weeks offers a portable, pocket sized planner that has Yearly and Weekly formatted calendar pages. For those who like the compact size, but require more writing pages, the Hobonichi Mega Weeks, introduced in 2018, offers just that.
Hobonichi Weeks
Hobonichi Mega Weeks

The Undated Planners, called the "Day-Free" will be offered in both A6 and A5 sizes, with Monthly calendars and then blank pages for free planning to one's heart's content.

Top to bottom- Cousin, Weeks Mega, Weeks, Cousin
3. Flexibility
Your Hobonichi(s) will be your partner for 365 days of the year. You'll want to make each day count.

The Hobonichi lends itself to bullet journaling, to-do lists, sketching, habit tracking, watercolor paintings, journaling, memory keeping, collage, strategic planning, note-taking, and just about anything else you can dream up when you put pen, pencil or brush to paper. A bullet journal cover or refillable leather journal will complete your set up.

The paper has a thoughtful lay-out making the pages intuitive and easy to use. The simplicity of their page layouts is one of the features users appreciate most.

The faint graph found throughout the pages varies between 3.7mm and 4mm (English version of the A6 Techo,) to accommodate different languages and characters. See?! They really did think of everything!
4. Hobonichi Paper
An article about Hobonichi would be remiss not to speak about the paper and the care that has been taken to make the books compact, lay-flat and have just enough structure to the page to make them useful.

The outer covers of the Hobonichi are cardstock weight. The original A6 size has a more leatherette like cover, making those covers a bit more formal. This means that you could carry the Hobonichi without a cover, but why would you want to, given the many options available?

The inner pages are the much-revered Tomoe River paper. It's the same paper used in Galen's Everyday Notebooks, and it is heaven. It can be used with almost any manner of graphite and ink, including fountain pen, with little to no bleed-through or feathering. Perhaps what makes it most remarkable, though, is that it is as thin as thin can be, making the books, with its many, many, pages compact and light.

The books are bound with 180 degree lay-flat binding, so they allow the user to utilize the whole page comfortably.
5. Accessibility
As the Hobonichi has made its way around the globe, the ability to get it has become far easier. While you may not be able to visit it in person where you live, the Hobonichi website is easy to navigate and there is maybe nothing more fun than having your Hobonichi treasure box arrive at your doorstep. Hobonichi's site also does a great job of keeping track of your prior orders if you register with them, allowing you to review previous purchases to make sure you've made good choices.

If you head to their site, you will find a map that indicates the retail outlets around the globe that carry Hobonichi.

Hobonichi's 2020 site is live, and as of the 3rd of September, the majority of this year's line-up is available. Items that won't be available until October and November are indicated as such. Retail outlets around the world should have their displays up for purchasing as of now, as well.

One note about the Hobonichi site: the shipping is a little bit costly if you are outside of Japan. May I suggest getting a group to buy together and share the shipping cost? When the package arrives, you can make a party of it!
6. The Fun Stuff
There are many things that make the Hobonichi enjoyable to have, aside from the practicality of the product.

If you order your Hobonichi from their website, they include exclusive, special gifts. This always includes the year's ballpoint pen and for example, last year, the "not scary bear paperweight". I'm here to tell you it looked a little bit scary, but it was comical and showed that the team at Hobonichi is playful even when dealing with the serious business of planners.
This year's exclusives are the 2020 pen and a Japanese card game.


The Lunar Calendar: This feature is included in the daily planning pages and for those who follow the phases of the moon, it is a wonderful feature. For those that don't, it looks nice on the page and is an enjoyable detail.
The Flip Book: The new Day-Free versions will include a flip book in the corner of the pages. I'm looking forward to seeing this feature in person when it becomes available in November.
Quotes: Found both in the Japanese and English versions of the Hobonichi are inspirational quotes. These can be great prompts for journaling.
Extra pages: In the English version of the Techo you will find all sorts of extra pages that will tell you more about Japanese culture, including household items, traditional foods and holiday information.
Accessories: On the Hobonichi site you will find endless accessories, including folders, card cases, stencils, stickers, writing instruments, stationery, page tabs, etc. It will be tempting to get them all. Don't do it. Or maybe do. Who am I to judge?

It is all of these small touches that make the Hobonichi special. That, and your added magic and personality will make using the Hobonichi a unique experience in the coming months.
7. Galen Leather and Hobonichi Make For A Wonderful Marriage
Finally, since this is the Galen Leather Blog, and since yours truly is a huge fan and you must be too because we are here together, I'd love to share the products that Galen makes that work best with the Hobonichi system. You will undoubtably want to protect your Hobonichi and add to its usefulness and portability by wrapping it in a beautiful leather cover with many additional features!
For the A5, both Zippered and Non-Zippered covers are available.
The Zippered case currently comes in three colors. It has four credit card holders and a long pocket to store your passport or your iPhone. There is also a sleeve for storing your iPad. This folio also has a removeable pen holder to hold four writing instruments, an additional space for two more writing instruments and a slot for a charger, earphones or a cable. A removable keychain in the middle of the cover, completes this case. Think of it as an office or art studio, away from home or work.

The non-zippered cover is similar to the A6 cover. It has three main pockets; one phone pocket and two card holders. On the left side you can put your Field Notes sized everyday Galen notebook, passport or mobile phone. Under the pockets on both sides there are sleeves for storing your iPad. An elastic band holds the notebook in place and wraps around the cover to keep the case securely closed.
For the A6 formats, Galen offers their planner cover in sixteen colors! It is the perfect way to store your everyday essentials for work, study or personal use. It has three main pockets, one phone pocket and two card holders. On the left side you can put your small notebook, passport or mobile phone. An elastic band holds the Hobonichi in place inside the cover to keep the case securely closed.
For the Weeks and Mega Weeks, Galen offers five colors each in zippered and non-zippered covers.
The zippered cover features six credit card size pockets, one long pocket for a notebook and rulers, one transparent ID card holder, and one large pocket which is great for keeping your cash, receipts or a mobile phone. There is a special pen loop in this cover made from leather and hidden elastic, allowing it fit just about any size writing implement. The second panel of this case has another leather pocket and an additional hidden pocket underneath it.
The non-zippered cover features four credit-card sized pockets, one pocket for a notebook or one of the handmade leather journals, one small separator and a wide pocket useful for small accessories, and one large pocket which is great for keeping your cash, receipts or a mobile phone. There is a special pen loop in this cover made from leather and hidden elastic, allowing it fit just about any size writing implement. The other panel has a leather pocket with a sturdy YKK zipper and another hidden pocket underneath it. 
Any of these options will bring you so much joy as the leather gets better over time and your book becomes truly your own.
I hope this guide has helped you become better acquainted with the Hobonichi system and given you insight on which of them may be best for you. Don't hesitate to share your questions with us; we are always here to assist you. May you enjoy days the planning season no matter which system you choose and may you fill your pages with wonder and awe.
Hobonichi Cousin Setup In Leather Cover
Hobonichi Cousin in Galen Leather Cover A5 from Een strak plan on Vimeo.
---
3 Responses
Leave a comment
Comments will be approved before showing up.
---
Also in Blog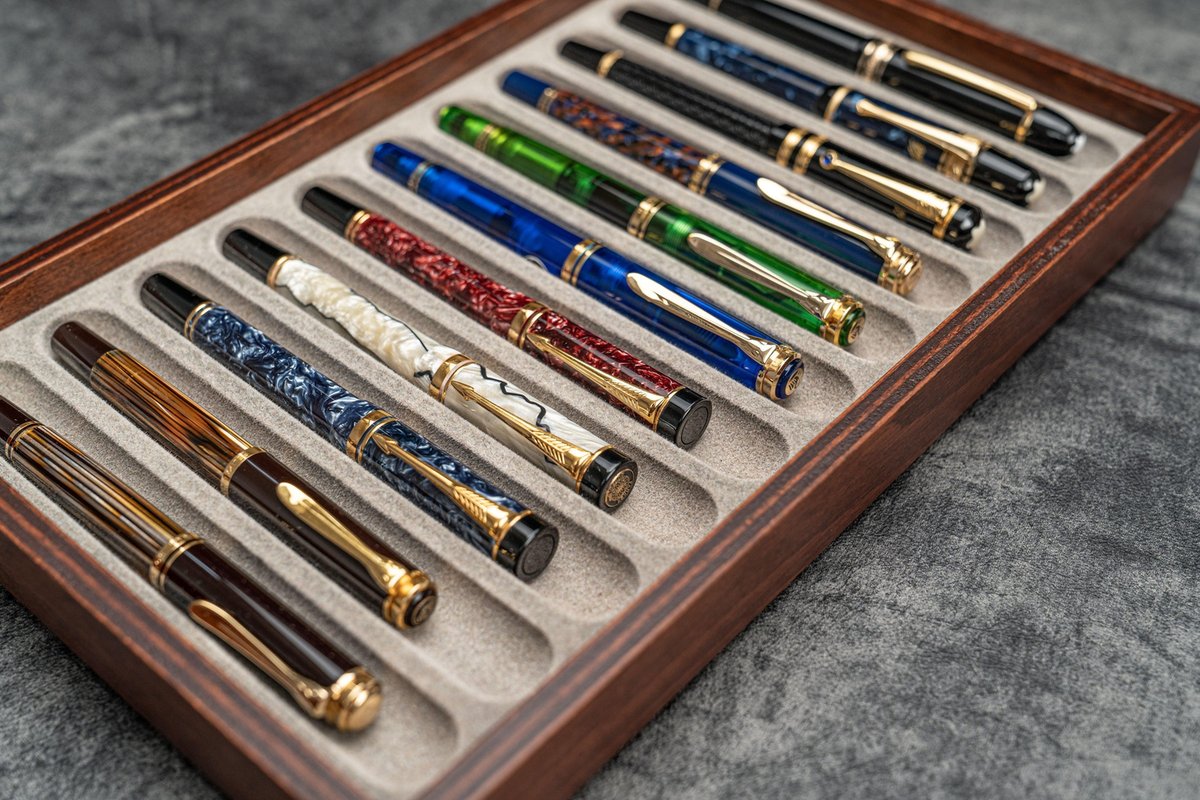 It's a specialty of our company and one of our most important signatures to make beautiful leather and wooden cases for all your needs.
In fact, we have nearly twenty ways for you to make sure your pen is carefully carried and stored for every personality and style.
Here are the 6 best Japanese Notebooks I gave a whirl that gave me hope for a happy future for myself and my pens.
Have you been on the hunt for the perfect fountain pen paper? 
As I have become more and more enamored with the art of the analog, I have found myself in search of the perfect blank page, and for me the answer to that search is 
Tomoe River paper
.