Empower Your Creative Spirit with a Stylish Portable Writing Box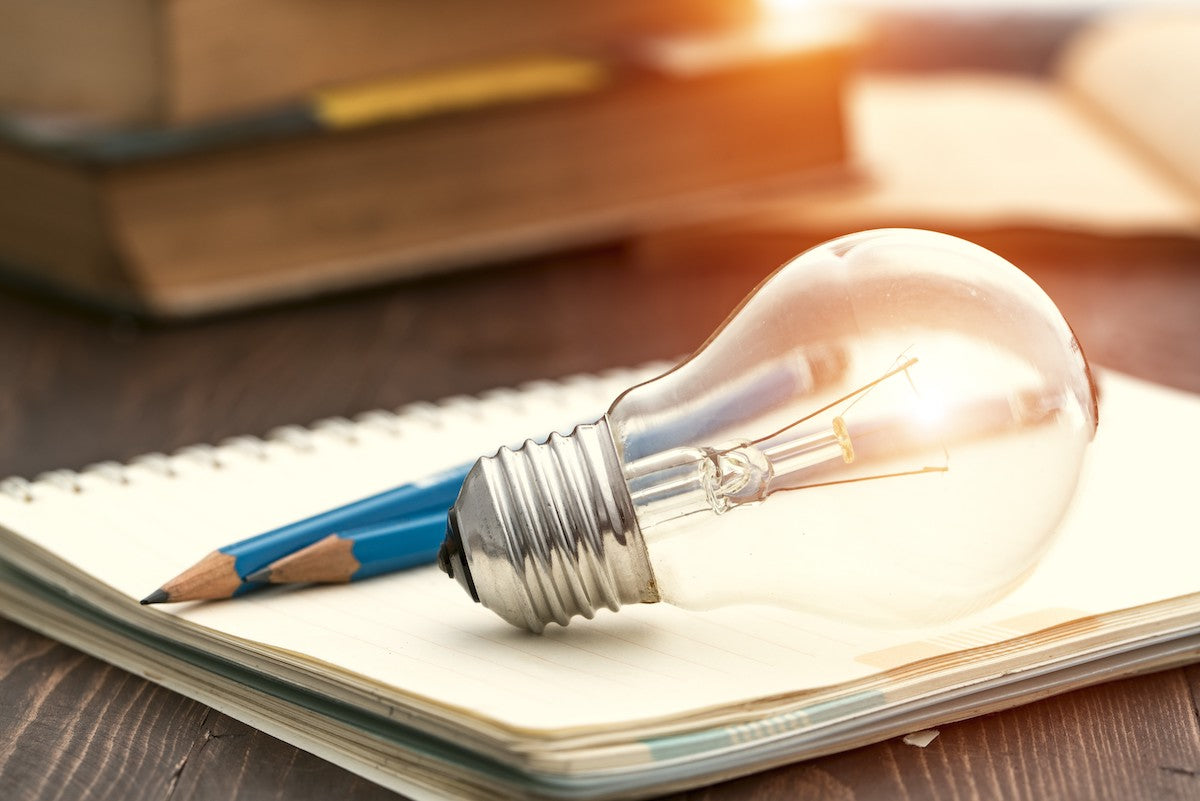 For many writers, creative inspiration can happen anywhere.
Whether it's a bustling scene in the city or a placid natural landscape, most writers are excited when they feel motivated to let their words flow.
However, it's important to have the right tools for the job. Our portable writing box gives you the stylish organizational and functional capabilities you need to harness your talents.
The Connection Between the Writer and Tools
Writers have always been thought of as minimalists to some degree. With little more than a piece of paper and a pen or pencil, they can create magic.
Whether it's documenting their feelings, recapping the day's events, or creating an immersive alternate world thousands of readers will be submersed in, writers can do a lot with a little.
The best tools can be the most personal. A favorite notebook, a lucky pen, or a trinket that always seems to summon the muse – having them all in one place makes things easier.
Since the 17th century, writing boxes have been a mainstay for many creative minds. Even as technology has evolved, two things have stayed constant – a writer's passion and their penchant for mobile tools.
The "Mobile Device" of Previous Centuries
At a time when smartphones, tablets, and laptops were not yet thought of, writers still had a mobile tool they could rely on – the writer's box.
These small cases doubled as both a place to keep writing belongings and a surface to write on. Writers could keep important documents, pens, and quills, plus any valuables or trinkets they wanted to have close by.
These boxes also offered a flat surface to write on, giving a person a portable writer's desk they could take anywhere. However, the antique writing box was more than a functional tool. It was a unit that created an aura that helped writers get engaged and focused on their craft so the words could flow more freely.
Now, centuries later, we've recaptured the spirit of this antique tool in the modern age – and we're ready to show every writer how they can benefit from it. 
Why Our Portable Writing Box is a Smart Investment
Many writers are busy people and can find it hard to dedicate the appropriate time to nurturing their craft, especially when so many other responsibilities are tugging at them. Creativity often finds itself manifesting through many outlets and at unexpected (and often inconvenient) times. This can make those fleeting moments of inspiration and motivation a challenge to keep up with! Some even say that creativity is akin to a passing cloud; it will come and go on its own terms so you must be prepared to snatch it up when you feel its presence.
On the other hand, other writers swear by a daily practice and routine. Famous writer W. Somerset Maugham was quoted, "I write only when inspiration strikes. Fortunately it strikes every morning at nine o'clock sharp."
At the crux of it all, is that you must be prepared. Whether that involves having a notebook by your side 24/7, or having a dedicated work station for you to sit down at the same time, everyday.
There's no use leaving your pens lost to the depths of your couch cushions, and your notebook half taken over by scribbled shopping lists. Or maybe your writing notebook still packed away in your luggage from your last trip, or is it in your work briefcase? What about your pens? Are they in your backpack or your laptop bag? Trying to keep everything together can be cumbersome.
Take some pride in your work and dedicate the appropriate materials, time and space to your writing craft.
The solution? Put all your main writing tools in one location so you only have one item to keep up with.
Our wooden writing box has plenty of room for notebooks, your leather writing journal, pens, pencils, index cards, glasses, paperclips, markers, and anything else you need to harness the power of your creative spirit.
A Gorgeous Appearance on Any Desk
A writing desk or workstation can be more than just a place of productivity. It should also be a spot brimming with style to help writers feel more confident and let them channel their creative spirit.
Imagine propping this beautiful case up, open or closed, on your desk at home or in the office. No matter your preferred style, our antique writing box can look stunning on modern and old-school workstations alike.
A Writing Surface No Matter Where You Are
Our portable writing box is more than a place to hold your writing tools and valuable trinkets. It's also useful when closed – functioning like a small writing desk you can hold right on your lap.
In an age where many people are used to holding their laptops or smartphones, this case can fit across your thighs when inspiration strikes. Whether you're sitting in the park, riding along on the bus, or even at home and don't feel like turning on your computer late at night, our portable writing box is the perfect solution.
An Answer for the Professional Writer's Needs
While creativity is often thought of as something done for personal expression or recreation, it's also necessary for many professional environments.
Marketers, copywriters, and communication professionals must have a way with words to succeed. They can use our portable writing tool to make sure they're always prepared whenever work calls. The same can be said of students who need to take notes and work on assignments on a tight schedule.
Use a Portable Writing Box When Inspiration Hits
Our antique writing box is the perfect gift for any writer. Whether you're treating yourself or someone else in your life, this solid walnut and vegetable-tanned leather box has it all.
Contact us today to order your portable writing box to harness creativity anywhere. Don't forget to ask about our collection of notebook covers, pen cases, and other tools to keep your writing life organized.
---
Leave a comment
Comments will be approved before showing up.
---
Also in Blog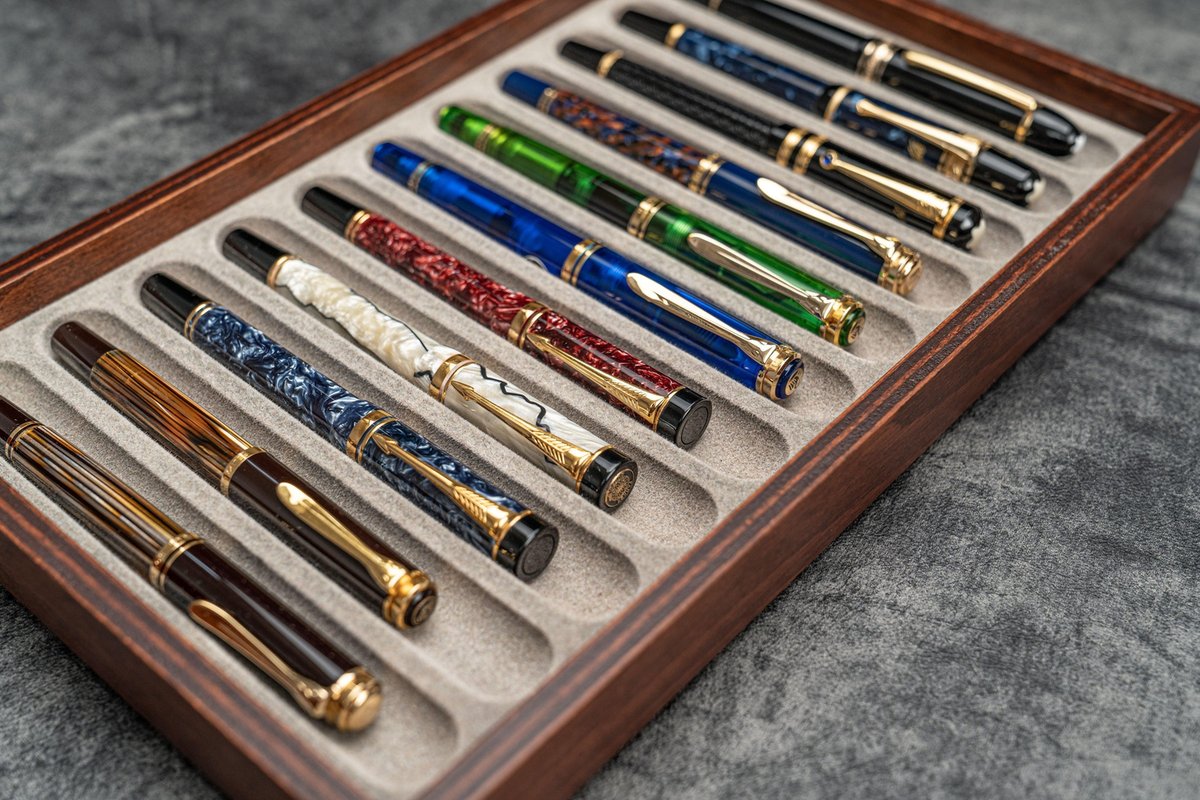 It's a specialty of our company and one of our most important signatures to make beautiful leather and wooden cases for all your needs.
In fact, we have nearly twenty ways for you to make sure your pen is carefully carried and stored for every personality and style.
Here are the 6 best Japanese Notebooks I gave a whirl that gave me hope for a happy future for myself and my pens.