What Is A Dopp Kit? The Essential Travel Accessory
What is a Dopp Kit?
A traveler's great frustration is to arrive at their destination only to realize their shampoo bottle or toothpaste tube has exploded from mid-flight changes in air pressure. Soiled travel clothes are especially inconvenient because there's rarely a way to easily clean them upon arrival. To avoid this issue and protect everything in your luggage, every traveler should own a Dopp kit. This multi-functional leather bag stores men's grooming tools and bathroom items and is ideal for travel.
In addition to protecting your travel clothes, a Dopp kit opens wide for easy access, then folds relatively flat to take up as little room in your overnight bag as possible. It helps you gather loose items like cotton swabs and razor blades and find them in your suitcase with ease. Often called a "toiletry bag," a Dopp kit is a highly useful piece that makes packing for vacation and business trips easy and organized. 
Where Did the Dopp Kit Come From and What Does it Mean?
In the early 20th century, German immigrant and leather-smith Charles Doppelt invented a leather toilet bag. Turned off by the word "toilet," Americans opted to call these bags Dopp kits, abbreviating the inventor's name. Doppelt manufactured and sold the bags locally at first, but got his big break when the US Army signed a contract to supply Dopp kits to thousands of WWII recruits. Soldiers needed a way to keep their supplies organized in their duffle bags while maximizing luggage space.
When these men returned home from the war, they continued to use their toiletry cases. The cases grew in popularity, and in the 1970s, Samsonite bought Doppelt's company and registered a trademark for Dopp kits. Today they are still widely used to contain travel toiletries, but they've adopted even more functions and are used by men and women alike.
How to Pack a Dopp Kit
What Should be in a Dopp Kit?
A Dopp kit is perfect for overnight stays. It provides a way for people to easily carry their toiletry products to guest bathrooms and helps contain grooming supplies in shared spaces. To maximize the space inside your Dopp kit, consider packing it in this order:
Begin by building structure: Open the bag and insert any bottled items into the pockets around the inside perimeter to keep other products from getting crushed in transit.
Isolate small items: Gather small items that could get easily lost and store them in the inside zipper compartment of your Dopp kit.
Layer remaining items: Lay items flat along the bottom of your kit until all of your products are packed. This allows room at the top for the closed bag to lie as flat as possible inside your luggage.
Pack your kit in your luggage: Close your bag and store it inside your carry-on luggage in case your checked bags are delayed in reaching your destination.
Packing your Dopp kit in this way ensures you have plenty of space for all of your items without adding too much bulk to your suitcase.
What is the Best Dopp Kit? Galen Leather Dopp Kits
Our Dopp kits are handmade with high-quality vegetable-tanned leather that improves with age. From zippered closures to fold-over travel kits, we offer a variety of cases to meet your unique travel needs. Whether you're looking for a special gift for a distinguished gentleman or want to treat yourself to a touch of class and sophistication, Galen Leather Dopp kits are durable, attractive, and built to last.
View our entire Leather Dopp kit collection today.
---
Leave a comment
Comments will be approved before showing up.
---
Also in Blog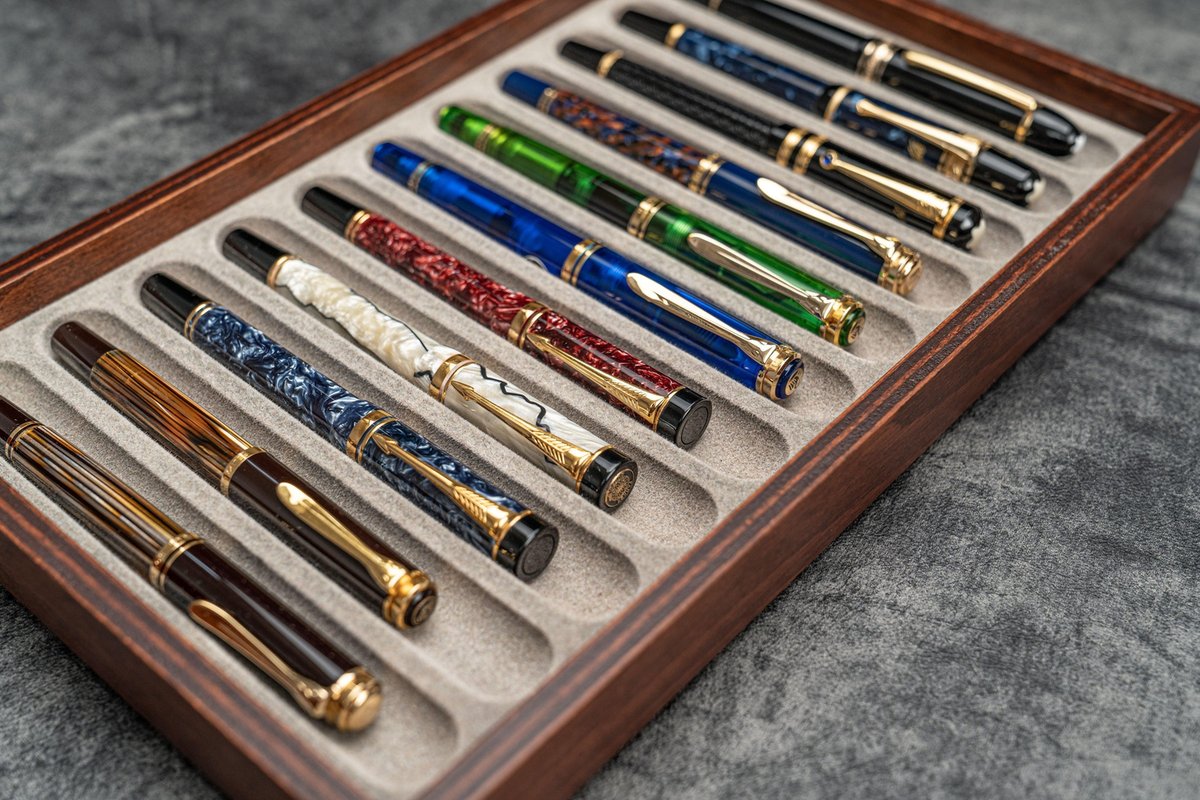 It's a specialty of our company and one of our most important signatures to make beautiful leather and wooden cases for all your needs.
In fact, we have nearly twenty ways for you to make sure your pen is carefully carried and stored for every personality and style.
Here are the 6 best Japanese Notebooks I gave a whirl that gave me hope for a happy future for myself and my pens.
Have you been on the hunt for the perfect fountain pen paper? 
As I have become more and more enamored with the art of the analog, I have found myself in search of the perfect blank page, and for me the answer to that search is 
Tomoe River paper
.